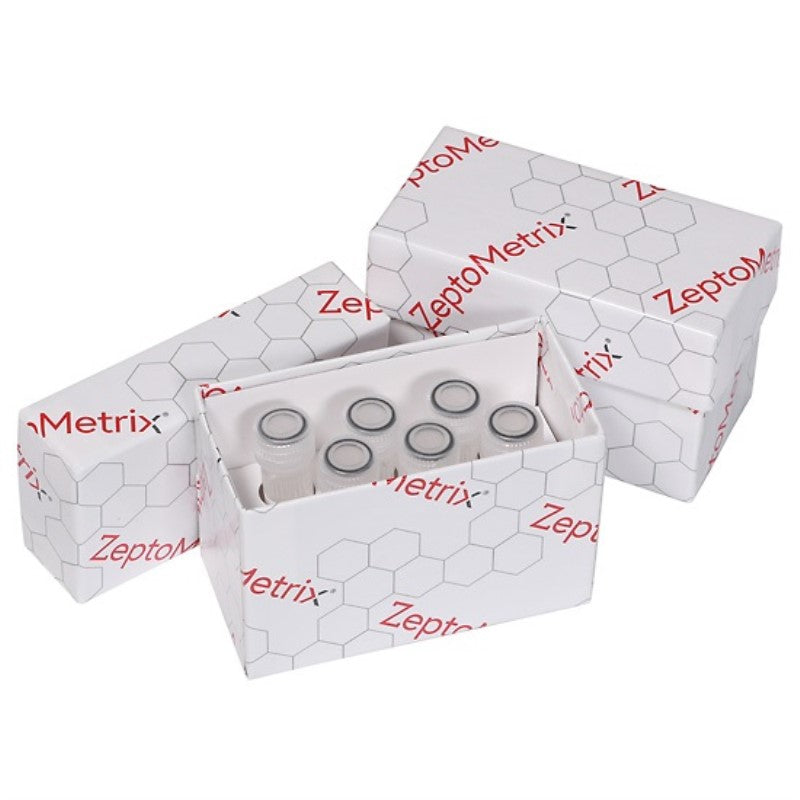 ZeptoMetrix
Bacterial Vaginosis (BV) Negative Control (6 x 0.15mL Vials)
NATBVNEG-BD
Contact us for more information.
Product Information:
Volume: 0.15mL
Units/Pack: 6
Storage Condition: 2-8°C
Hazardous Information: Non-Infectious
Matrix: Purified protein matrix treated with 0.09% sodium azide
Product Type: Control
ZeptoMetrix external controls have demonstrated performance on a variety of molecular assays. The product has been tested with BD MAX™ system and provides the expected results, however performance characteristics must be established by the end user.
NATtrol BV Negative Control includes L. crispatus Z246.
Formulated with purified, intact organisms
Organisms are chemically modified to render them noninfectious
Refrigerator stable—store between 2 and 8°C
Purified protein matrix treated with 0.09% sodium azide
6 x 0.15 mL vials
For Research Use Only