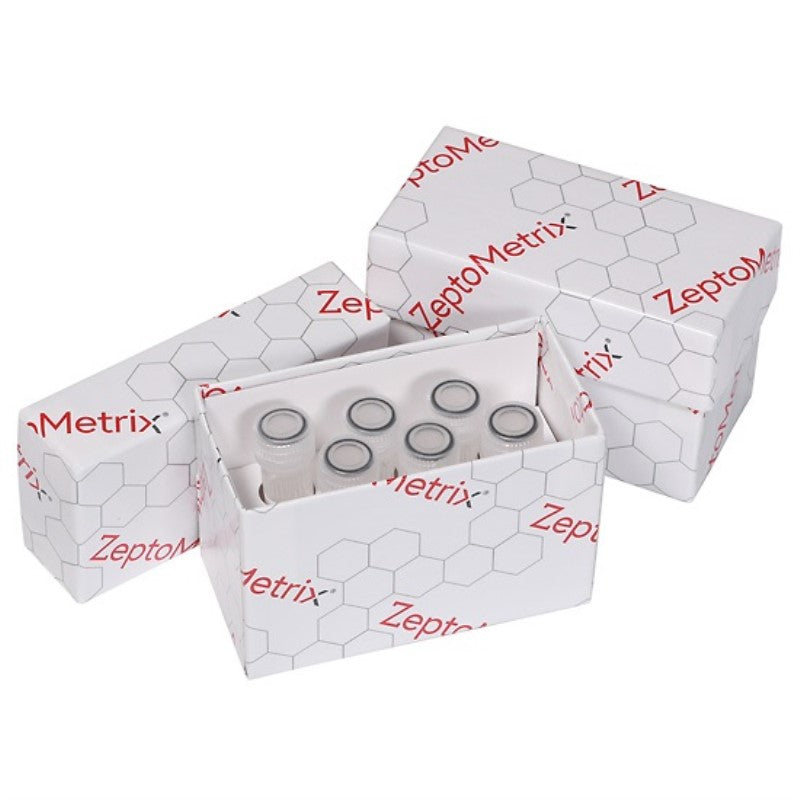 ZeptoMetrix
NATtrol™ CT/NG Negative Control Pack
NATCT/NGNEG-6MC-IVD
Contact us for more information.
INTENDED USE:
The NATtrol™ Chlamydia trachomatis/Neisseria gonorrhoeae (CT/NG) Negative Control is an unassayed in vitro diagnostic external run control intended to be used with qualitative molecular assays for detection of nucleic acids from these organisms. The control is intended to be used as an aid to diagnosis in that it is used to verify performance of the assays used to detect a physiological or pathological state. The routine and repetitive use of external run controls enables laboratories to monitor daily test variation, lot-to-lot test kit performance, individual operator variation, and can provide assistance in identifying increases in random or systemic errors. NATtrol™ CT/NG Negative Control contains intact organisms and should be run in a manner identical to that used for clinical specimens. The control does not have an assigned value and it is the responsibility of the end user to establish their own target specifications for the control using their laboratory's molecular procedures.
PRODUCT SUMMARY AND EXPLANATION:
Each NATtrol™ CT/NG Negative Control Pack contains 6 x 1.25 mL vials of A-549 cells formulated in a Purified Protein Matrix that is fully commutable with true clinical specimens. Pat.: http://www.zeptometrix.com/patent-information/
PRINCIPLE:
NATtrol™ CT/NG Negative Controls contain A-549 cells formulated in a proprietary Purified Protein Matrix that mimics the composition of a true clinical specimen. These are full process controls designed to monitor the effectiveness of extraction, amplification, and detection in nucleic acid testing procedures. These controls are suitable for use in in-house molecular assays and commercially available platforms.