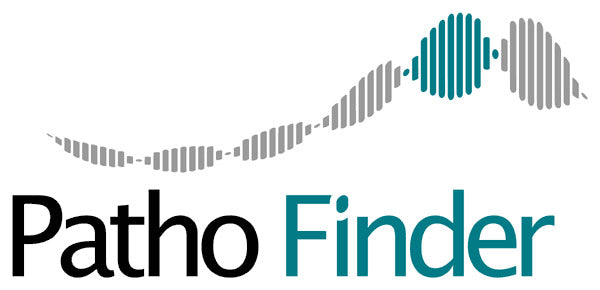 PathoFinder
GastroFinder 2SMART
PF5600-2S
Contact us for more information.
Features and Benefits
9 species/groups of bacteria, 4 parasites and 5 viruses causing

 


          gastroenteritus in one assay
Diagnosis in 2.5 hours after nucleic acid extraction
Detection based on melting curve analysis
As sensitive as monoplex real-time PCR
Internal Control included
Amplification Controls included
Positive Control included
Interpretation software available
Overview
Infections of the gastrointestinal tract are responsible for high mortality rate in children of the third world and are an increasing threat to elderly people in the developed world. A specific diagnosis would help to start the right treatment but also would help to control and prevent the distribution of extremely contagious pathogens.
The GastroFinder® 2SMART is a multiplex PCR assay for the simultaneous detection and differentiation of 18 gastrointestinal pathogens within 2.5 hours, with the same sensitivity and specificity as monoplex Real Time PCR. Fast and comprehensive diagnosis will improve therapy and will assist in the prevention of unnecessary use of antibiotics or hospital admissions.
Targets
Bacteria

Campylobacter spp.

Shiga toxin producing 
E. coli (STEC), stx1/stx2

Salmonella spp.

Enteropathogenic  
E. coli (EPEC), eae

Yersinia enterocolitica

Enterotoxigenic  
E. coli (ETEC), elt/est

Clostridium difficile toxin A

Shigella / Enteroinvasive  
E. coli (EIEC), ipaH

Clostridium difficile toxin B

 

Parasites

Entamoeba histolytica

 Cryptosporidium spp.

Giardia lamblia

Dientamoeba fragilis

Viruses

Norovirus (GI/GII/GIV)

Astrovirus

Rotavirus (A)

Sapovirus (GI/GII/GIV/GV)

Adenovirus (40/41)
Detection systems
GastroFinder® 2SMART is validated using the LightCycler® 480 of Roche and Rotor-Gene Q® of QIAGEN.
Improvements
GastroFinder® 2SMART has been improved regarding the previous GastroFinder® SMART 17 FAST:
Faster time to result: results within 2.5 hours
Simplified procedure: two steps-protocol
Addition of pathogens: several pathogenic

 

E. colis,

 

Sapovirus. 
Differentation of

 

C. difficile

 

toxin A and B
Addition of Amplification Controls
Addition of Positive Control
Availability of interpretation software
Analysis and Interpretation
GastroFinder® 2SMART makes use of melting curve analysis for the detection of the pathogen(s) present in the sample.
The reverse primer of the signal amplification step contains a FAM fluorescent label. This FAM label is incorporated in the amplified sequences. Detection probes used for pathogen detection are labeled with ROX or CY5. After amplification a melt is performed. The melting curve analysis reveals melting peaks with a specific melting temperature in either FAM/ROX or FAM/Cy5 detection channel for each pathogen present in the sample. Iowa Black FQ (IABkFQ) labels are used for detection of the Internal Control and Amplification Controls. Since IABkFQ is a quencer and not a fluorescent label, melting curve analysis of Internal Control and Amplification Controls reveal a negative melting peak in the FAM detection channel.
Procedure
After a gene-specific multiplex reverse transcription step, a signal amplification step is performed using a universal PCR primer pair of which one primer is labeled with a fluorescent dye (FAM).
The detection of the amplified FAM labelled probes is by melting curve analysis on a real-time PCR system. Twelve detection probes, either ROX or Cy5 labelled and varying in melting temperature, enable specific detection of the amplified product and the corresponding pathogen.
The Internal Control (IC), which is added at the start of the procedure, and is detected by a specific detection probe in an additional channel, is included in the assay to validate a negative sample result.
Two Amplification Controls (AC) are provided in the signal amplification step to control for a correct amplification procedure.
Internal Amplification Control
The GastroFinder® 2SMART contains an Internal Control which is added to the sample in the nucleic acid extraction procedure. The Internal Control is supplied as a control for the GastroFinder® 2SMART procedure and to check for possible PCR inhibitors present in the sample.
A negative test result is validated by the presence of the Internal Control result.
Quality
Designed and manufactured under EN ISO 13485:2012
Validated on QCMD panels
Validated on clinical samples
For Research Use Only.