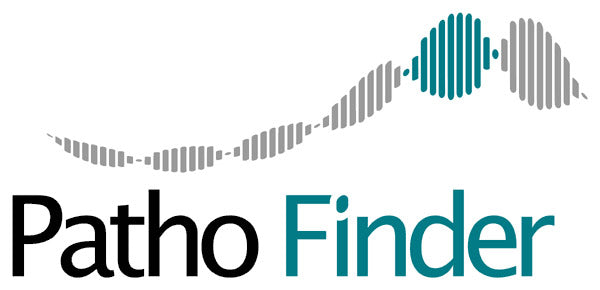 PathoFinder
MeningoFinder 2SMART
PF1200-2S
Contact us for more information.
Features and Benefits
12 viral, 8 bacterial and 2 fungal pathogens causing CNS

 


      infections in one assay
Diagnosis in 2.5 hours after nucleic acid extraction
Detection based on melting curve analysis
As sensitive as monoplex real-time PCR
Internal Control included
Amplification Controls included
Positive Control included
Interpretation software available
Overview
Central nervous system (CNS) infections, such as meningitis and encephalitis can cause irreversible neurological damage, may be life-threatening and are therefore classified as medical emergencies. Causative agents cannot be identified from clinical symptoms and include a wide range of viruses, bacteria and fungi. Rapid and correct pathogen identification is important for timely and targeted therapy and clinical management.
The MeningoFinder® 2SMART is a multiplex PCR test which can detect and differentiate 22 pathogens involved in CNS infections in a single assay using melting curve analysis on real time PCR instruments.
Targets
Viruses

Herpes simplex virus type 1

Human herpesvirus 7

Herpes simplex virus type 2

Human herpesvirus 8

Varicella zoster virus (VZV)

Human enterovirus

Epstein-Barr virus (EBV)

Parechovirus

Cytomegalovirus (CMV)

Mumps virus

Human herpesvirus 6

Measles virus

Bacteria

Listeria monocytogenes

Neisseria meningitidis

Staphylococcus aureus

Borrelia burgdorferi sensu lato / Borrelia miyamatoi

Streptococcus pneumoniae

Escherichia coli K1

Streptococcus agalactiae

 

Fungi

Cryptococcus gattii sensu lato

Cryptococcus neoformans 
sensu lato
Detection systems
MeningoFinder® 2SMART is validated using the LightCycler® 480 of Roche and Rotor-Gene Q® of QIAGEN.
Improvements
MeningoFinder® 2SMART has been improved regarding the previous MeningoFinder products: MeningoFinder® SMART 7 and 9:
Faster time to result: results within 2.5 hours
Simplified procedure: two steps-protocol
Addition of bacterial and fungal pathogens
Addition of Amplification Controls
Addition of Positive Control
Availability of interpretation software
Analysis and Interpretation
MeningoFinder® 2SMART makes use of melting curve analysis for the detection of the pathogen(s) present in the sample.
The reverse primer of the signal amplification step contains a FAM fluorescent label. This FAM label is incorporated in the amplified sequences. Detection probes used for pathogen detection are labeled with ROX or CY5. After amplification a melt is performed. The melting curve analysis reveals melting peaks with a specific melting temperature in either FAM/ROX or FAM/Cy5 detection channel for each pathogen present in the sample. Iowa Black FQ (IABkFQ) labels are used for detection of the Internal Control and Amplification Controls. Since IABkFQ is a quencer and not a fluorescent label, melting curve analysis of Internal Control and Amplification Controls reveal a negative melting peak in the FAM detection channel.
Procedure
After a gene-specific multiplex reverse transcription step, a signal amplification step is performed using a universal PCR primer pair of which one primer is labeled with a fluorescent dye (FAM).
The detection of the amplified FAM labelled probes is by melting curve analysis on a real-time PCR system. Twelve detection probes, either ROX or Cy5 labelled and varying in melting temperature, enable specific detection of the amplified product and the corresponding pathogen.
The Internal Control (IC), which is added at the start of the procedure, and is detected by a specific detection probe in an additional channel, is included in the assay to validate a negative sample result.
Two Amplification Controls (AC) are provided in the signal amplification step to control for a correct amplification procedure.
Internal Amplification Control
The MeningoFinder® 2SMART contains an Internal Control which is added to the sample in the nucleic acid extraction procedure. The Internal Control is supplied as a control for the MeningoFinder® 2SMART procedure and to check for possible PCR inhibitors present in the sample.
A negative test result is validated by the presence of the Internal Control result.
Quality
Designed and manufactured under EN ISO 13485:2012
Validated on QCMD panels
Validated on clinical samples
For Research Use Only